Attorney Jonathan C. Reiter lists surgical errors that equate to medical malpractice | Law Firm of Jonathan C. Reiter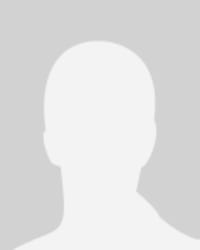 Super Lawyers Selections
Selected To Super Lawyers:
2011 - 2020
Video Transcript
ATTORNEY: Surgical errors are a very large area in the field of medical malpractice. Surgical errors encompass a variety of different kinds of common problems. For example, the doctor cuts an organ or damages an organ that is not even being operated on. The doctor operates on the wrong side of the body. Leaving surgical instruments, pads, and other types of devices in the patient's body. Sometimes, the doctor may puncture a blood vessel. The patient may sustain a severe hemorrhage or bleed to death. These are all different kinds of surgical problems which can give rise to medical malpractice cases.

Another common area involving surgery is what I call the false reassurance case. And what that means is the patient feels that something is wrong after the surgery. They don't feel right. They're in more pain than they were led to believe they would be in. They bring it to the attention of the doctor or the nurse or who ever is taking care of them. And they're given reassurance. "Don't worry. Everything's fine. This is normal." But it really isn't. And they may be sent home.

Days later, they are progressing and getting worse. And they may go either back to the same hospital or doctor or to another doctor or hospital who examines them and finds that there really is a serious problem. There is a leak at the area of the surgery. There's an infection at the area of the surgery. Something was stitched up improperly. And the patient is really in serious trouble. And if the problem had been looked into properly right away soon after the surgery, could have been dealt with very effectively.

So that's a type of a case that we see frequently, because sometimes surgeons are very reluctant to admit that something has gone wrong. The patient may think there's something wrong. But the surgeon just gives them that false reassurance. And that false reassurance, unfortunately, can cause them harm or be fatal.
To: Jonathan C. Reiter
Super Lawyers: Potential Client Inquiry
*Required fields