Collaborative divorce: is it right for you? | Zoller|Biacsi Co., LPA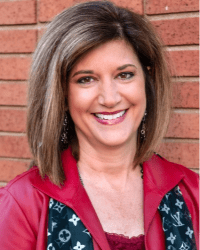 Super Lawyers Selections
Selected To Super Lawyers:
2012 - 2021
Video Transcript
ATTORNEY: I want to talk about collaborative divorce because it's uniquely advantageous to families facing a complex divorce. Many times, clients with some notoriety in the community, some unique need for confidentiality or some complex assets are better served by a confidential process that is not part of the public record. And the collaborative process helps these families find creative solutions that preserve their assets, preserve their privacy, and reach outcomes that serve people's interests and are less destructive than a litigated divorce.

Mary and I are committed to solving problems for people using the collaborative process because, more often than not, our clients are happier. And 5 years and 10 years after the divorce, they're still able to still talk to each other and be able to be civil with each other in a group or a family, and not have everyone uncomfortable because they're in the same room together. That's a success, as far as Mary and I are concerned.

Mary and I are committed to finding solutions for our clients, even when there's a gladiator on the other side who is only interested in a fight. Those are the cases that lead to high cost divorces, and we think we do a very good job being an anecdote to that approach.
To: Mary J. Biacsi
Super Lawyers: Potential Client Inquiry
*Required fields