Zoller|Biacsi Co., LPA, has a compassionate approach to divorce.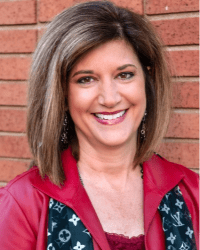 Super Lawyers Selections
Selected To Super Lawyers:
2012 - 2021
Video Transcript
ATTORNEY 1: Mary and I started practicing together in 1993. And in 2003, we actually became a formal entity, and we've been practicing together ever since.

ATTORNEY 2: Given that John and I have been together for 22 years, we have noticed over that time that he will think of something that I don't think of or I think of something that he doesn't think of we. We don't always work on cases together, but we're constantly communicating about a case maybe that I have or a case that he has. And we're always sharing ideas to make sure we're doing the best possible job we can for our clients.

ATTORNEY 1: Our overall firm philosophy is to help clients through transition in the most economical and least destructive way possible. So that as they begin the next chapter of their life, they have as much intact both socially, emotionally and economically as possible. We want to preserve all of the good things about their life to give them a firm foundation to go forward.
To: Mary J. Biacsi
Super Lawyers: Potential Client Inquiry
*Required fields